Beginning of the year a group from the Pakistan Library Club (PLC) visited several German University Libraries. In times of rapid technical change and development, the group wanted to find out, how library buildings and professional roles change and how librarians cope with that change. "Librarians get educators and teach their users", mentions Arshad Mahmood (Director PLC) in his report.

The purpose of the visit was to observe library buildings, reception areas, presentation of the collections, reference services and also activities in automation.

The group was also visiting the BII-office end of January in Berlin (picture below).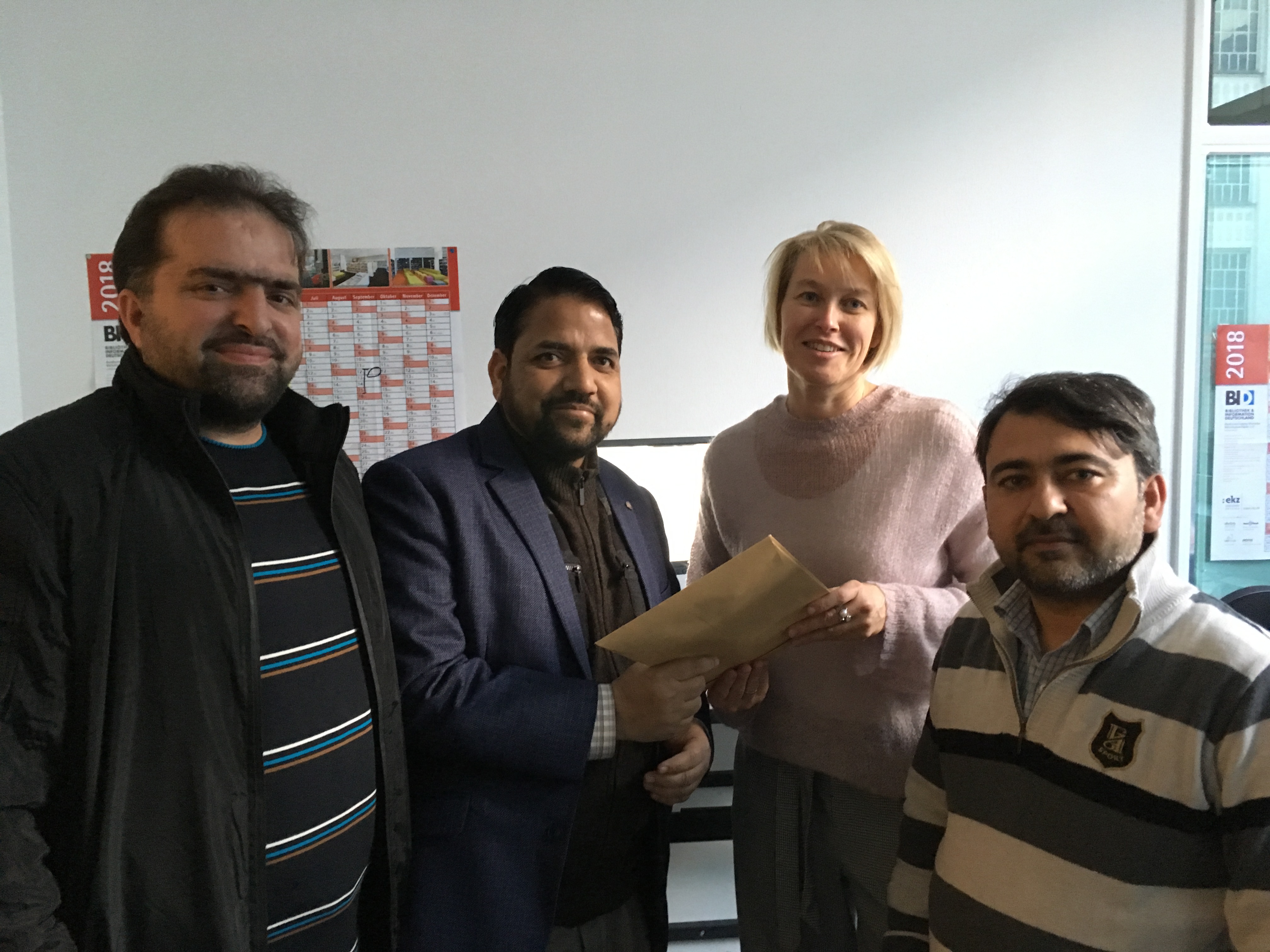 Foto: